Page 1 of 2 • 1, 2
After a few days, My younger sister is going to celebrate her 20th birthday and I wanna make a surprise plan for her. I want to decorate her room by own to surprise her as she is thinking to renovate her room from a long time. Will anyone share some creative ideas with me which will work nicely in short time?
Well, sidjohn, It is not possible to taker her for the tour because she has no interest in an outing or goes for some places. She only loves to decorate her room and our house and do modeling. That is why I am thinking to renovate her room as a surprise gift. Do you have any suggestion for me regarding it?
Elenα, I think it is the best and good idea for your Younger sister. You should try to renovate her room and it will be the big surprise for her. I am going to share some images of a room Which is good for your sister. I hope you will like them.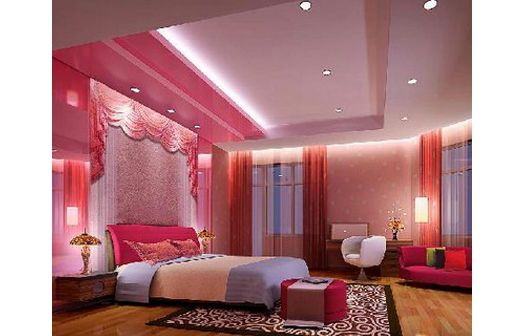 Sophie123

Member





Posts

: 102


Join date

: 2016-12-13



Yeah, I do agree with you and would like to say that she can arrange for her something like this at home. No doubt this would be a great thing for her after getting this and she will be happy.
These both are also a good ooiptions for redoing the bedrooms.

Abihu

Legend





Posts

: 1063


Join date

: 2016-12-09



Wow, Guys, It is really good to see that you liked to share the beautiful photos of the rooms with me nad I really liked them. I have selected to decorate her room in red and white which Sophie123 had shared here because that is looking really pretty and red is my sister's favorite color. I am so excited and hope she will like my these arrangements for her birthday.
I think the first image is good which Abihu had shared in the post. It is looking nice and attractive. It is also looking cool. I will also suggest you the first image. Think about it before taking any discussion.

Sophie123

Member





Posts

: 102


Join date

: 2016-12-13



All the images are really nice and I am so sure that this would be very surprising for your little sister. but personally, I like the first one that Sophie123 has shared. Color is really nice and girls like that most. So i think you should go for it.

Mike Johne

Posting freak





Posts

: 227


Join date

: 2017-01-03


Age

: 32


Location

: Boston



Mike Johne, I'm happy that you like my shard image and appreciated it. Yeah I agree with you. The color is very nice and best for a birthday idea. Well dude, I want to know about your choice for a room. Can you tell me?

Sophie123

Member





Posts

: 102


Join date

: 2016-12-13



Sophie123!! I must say that I will go with your choice if it is about the sister. So I think that image will be perfect as you have shared here. So just try to have some fun there and this way you can spend memorable time with your family members.

Mike Johne

Posting freak





Posts

: 227


Join date

: 2017-01-03


Age

: 32


Location

: Boston



Page 1 of 2 • 1, 2
---
Permissions in this forum:
You
cannot
reply to topics in this forum