Page 1 of 2 • 1, 2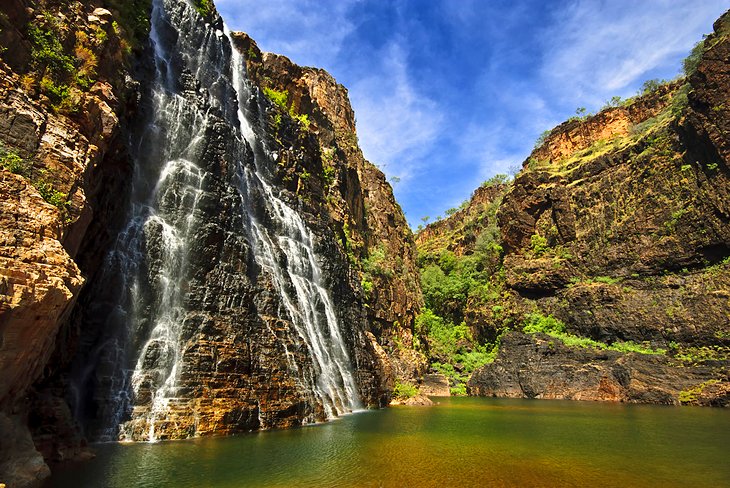 Kakadu National Park is one of the planet's biggest wilderness area is covered more than 19,840 sq km, Kakadu National Park is biggest National Park of Australia and this park is the second large National park in the world. indoors its borders rainforests, mangrove forest, morass rivers, Gulf, old graphic rock paintings. This place is very best for wonder explorer and i hope if anybody will go there so he will get great experiences.
Wow, I am totally surprised after watching this stunning natural view/. I will say it I enough to read about the Kakadu National Park through your post. now I would like to get an experience of there personally. I am sure that when I will go then will lose in the beauty of the surrounding. Soon will go for it and will get a personal experience.




Legend





Posts

: 1018


Join date

: 2017-07-14



Zoey123, I am admiring your sharing about the Kakadu National Park here. It is really interesting and it seems that Kakadu National Park is really a beautiful place to visit in summer vacations and have a great sort of time. I liked it through the image as well and I think travelers should try this place once.
Legend





Posts

: 1643


Join date

: 2017-05-05


Age

: 23


Location

: Houston



Kakadu National Park seems to me a perfect destination. I am sure to go there will be a cool way for me. because such kind of lovely views always attract me. I will love to go there after my recent toru to see more around me and feel a natural beauty.
Senior Member





Posts

: 525


Join date

: 2017-07-10



I am really feeling happy because all members appreciate of my post. Guys few members already explored this place and I hope they captured some images in this place at the tour time. So guys that members this place already explored kindly share with me this place some images.
Last edited by Zoey123 on Wed Jan 31, 2018 10:37 am; edited 1 time in total
Kakadu National Park is a best plc for having fun and where tourists can enjoy hiking and a lot of other most fabulous things. I really like it so much and have spent lovely time there. Now my Uncle also have a plan to go there to enjoy some with with his whole family in coming holidays. I hope that it will be a really great time for them.
Legend





Posts

: 1606


Join date

: 2017-03-18



Guys I shared these image with my dad and expressed my desire that I want to visit this destination. My father immediately gets ready to arrange a family trip to this park. Now I am extremely happy because I am going for the tour of Kakadu National Park with my family. I am sure this will gonna best trip for all for us. what do you say about it?
Legend





Posts

: 1018


Join date

: 2017-07-14



Juliana!! Your dad so best plan go to this place and i am sure if your dad will there so his will enjoy this place views with all family members.When you will back from this place with dad so must share with me tour experiences.

I will like to say that you all talked about Kakadu National Park in a very nice way.I am going to do agree with your views and want to say that Kakadu National Park is a wonderful place where every kind of fun seekers can see lots of amazing iconic views of natural beauty. I am a nature lover and love to move around of Kakadu National Park for seeing some pretty attraction of it.
Senior Member





Posts

: 739


Join date

: 2017-06-03



Robin12!! I am glad to know, you agreed with my views. You have shared really best views about of this place. After reading your post so then i felt you have explored this place in your life. I want to know this place some interesting outdoor activities names so let share with me.
Page 1 of 2 • 1, 2


---
Permissions in this forum:
You
cannot
reply to topics in this forum